When:
March 16, 2021 @ 5:30 pm
2021-03-16T17:30:00-06:00
2021-03-16T17:45:00-06:00
Where:
Virtual Meeting via Zoom
https://us02web.zoom.us/j/5053580839?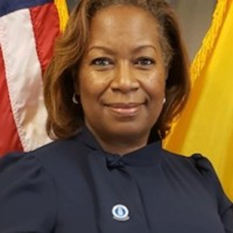 NMDVS Secretary Smith invites all female Veterans in
New Mexico to attend this session
She wants to hear your concerns , issues, or problems.
Recommendations to address/solve these are welcome.
Prior to meeting, please download the Zoom program if
you don't already have it : Zoom.com/US
You can click or cut and paste the log-in information below
into your browser or type in this information:
https://us02web.zoom.us/j/5053580839?
Meeting ID: 505 358 0839
Passcode: 123456
Please check into the meeting 15 minutes before start time.
Questions call Pat (505) 610-0787.
"Serving She Who Served"
2020 Board of Directors
Women Veterans of New Mexico
(505) 358-0839
womenveteransofnewmexico.org
www.facebook.com/womenveteransofnm