When:
March 1, 2019 @ 8:00 am – 11:30 am
2019-03-01T08:00:00-07:00
2019-03-01T11:30:00-07:00
Where:
Amerian Legion Post 49
11005 Central Ave NE
Albuquerque, NM 87123
USA

Contact:
Kelly Aldrich, Maj., USAF, Ret.
505-286-0692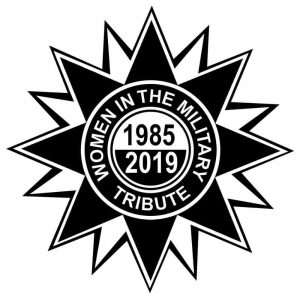 Tribute Exhibitors –
You are receiving this e-mail because you (a) participated in past Tributes, (b) expressed interest in being an exhibitor, or (c) would be a good exhibitor for our event.
We are having our 34th Tribute to Women in the Military at the American Legion Post 49, 11005 Central Ave NE on 1 March 2019.
There are a number of ways to support our Tribute:
1) Exhibitors – We would love to have you as one of our exhibitors. Registration for attendees begins at 0800 (so exhibitors will have to be set up by then) and the event ends after the 1130 luncheon. Exhibitors sometimes have small things to hand out (pamphlets, key chains, pens, pencils, etc.), but these are not required. A simple display with information and a person available to answer questions are all that are needed. (Please ensure you have someone to man your table.)
2) Donations – Sponsors (monetary donation), Silent Auction, Door Prizes, Tote bag items (200-225 small items such as those listed above). NOTE: All donations must be received by 19 Feb. Donors will be listed in the event program.
KEY ITEMS for this year:
– Since the exhibits will be in a separate room from the luncheon, exhibitors DO NOT need to register/pay for the event. You are free to leave at 1130 when the luncheon begins.
– If you desire to enter the ballroom to hear any of the speakers, and receive the tote bag, pin, and lunch, then you must complete the registration form and mail with your check. (Form can be found at our website: www.tributetowomeninthemilitary.org)
–> Completing the event registration form DOES NOT guarantee you an exhibit space. You MUST sign up with ME to become an exhibitor.
– Since we are off-base, exhibitors CAN sell items, if desired.
– Exhibitor spaces will be assigned on a first-come-first-served basis determined by when I receive your form.
– If, after you sign up, you wish to share your table with another group, or give up your table because you can no longer attend, you must contact me. Your space will go to the next person/group on the waiting list.
Please let me know if you will be able to support our Tribute by reviewing the information on the web page (www.tributetowomeninthemilitary.org/exhibitor_info.htm), then complete the Exhibitor Information Form (Word doc) and e-mail back to me in Word format by 19 Feb. If you are having trouble with the form or have any other questions, please reply ASAP.
As I receive forms, I will try to regularly update the confirmed exhibitor list on the website. Once all spaces are full, I will post the final list. I will send a reminder e-mail the week of the event. If you do not receive a reminder e-mail, then you are not on my list. Please do not just show up assuming you have a space. If you have any questions, please contact me.
Even if you cannot participate this year, please complete the form and choose "No" so I know you have received this e-mail.
Thank you,
Kelly Aldrich, Maj., USAF, Ret.
Tribute to Women in the Military Exhibit Chair
286-0692